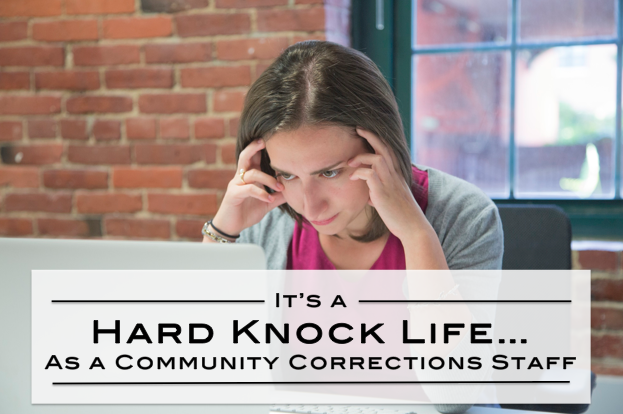 The unsung hero: the community corrections employee.
You put in long hours doing tough work. Not too many people would disagree with that. You work with offenders, a challenging population many people have given up on. A lot of people outside of the field envision dealing with offender resistance and potential danger as the most demanding part of the job, but most of the time that part isn't the hardest part of our day.
As Coordinator of Staff Development, I develop trainings for both new and existing staff to help develop them in their positions. These trainings include topics such as developing positive relationships, establishing good boundaries, the spirit of motivational interviewing, leadership, as well as how to complete job duties in CorrectTech community corrections software. I enjoy this because I remain a part of what I consider to be extremely important work. I also take pleasure from training because I remain up to date and knowledgeable about current community based corrections staff responsibilities and needs. I work with supervisors to understand their current operations, stressors and motivators. I get to do on-going trainings with active staff and see how they are developing in their role.
Read More