We have a collection of expertise and talent unmatched by any other community corrections software provider. We get it! We understand your daily operations. We share your passion for public safety and offender treatment. We value data security as much as you do (probably more). We take care of your business as if it were our own.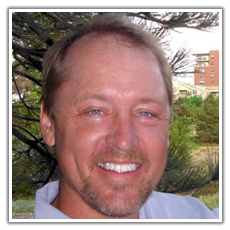 Evan C. Crist, Psy.D., CEO, Founder and President
Since earning his doctorate in Clinical Psychology from the University of Denver in 1996, Dr. Crist has been involved in corrections in a variety of settings and roles. He has been an adjunct professor for the University of Denver's Forensic Studies Department where he taught "Evaluation and Treatment of the Adult Offender." He has also been the jail psychologist at Arapahoe County Detention Facility and founded Correctional Psychology Associates, an offender treatment and consulting practice. In 2001, he founded Time to Change Community Corrections Program, currently serving over 250 residential and non-residential convicted felons in the Denver, Colorado area.
Shortly after the inception of Time to Change Community Corrections Program, Dr. Crist and his staff realized that much of the work associated with client supervision and treatment involved state regulations, compliance, paperwork and more "non-client focused" tasks. It was clear that some sort of automation was required to return to spending time with people rather than paper. Unable to find a product in the marketplace that integrated offender monitoring and case management functions, the Time to Change Community Corrections Program leadership team set out to develop a software solution that automated documentation and daily tasks. CorrectTech is the result of that endeavor based on the foundation work of EBP and decades of offender management experience.
A frequent speaker on various offender and corrections topics, Dr. Crist remains the Executive Director of Time to Change Community Corrections Program where new CorrectTech features and functionality are tested and perfected. His primary professional focus is helping corrections professionals understand and actually apply evidence based principles in their daily operations, especially with the efficiencies brought by technology. Dr. Crist's passions outside of corrections include woodworking, University of North Carolina basketball, golf and spending time with his two teenage daughters.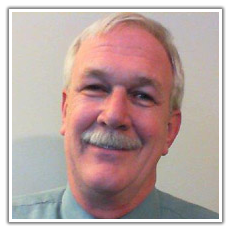 Bruce Heath, Lead Developer
As a US Navy veteran and military trained programmer, one of Mr. Heath's earliest assignments was working on the nation's first digital communication system. Post-service, he honed his expertise in computer hardware, software architecture, business logic development and programming. As a visionary, he enjoys pushing technology to develop creative solutions to complex customer problems and needs. Bruce combines deep software architecture, database, end-user usability, and back-end admin skills that has helped the CorrectTech platform pass through multiple successful upgrades with minimal impact to customer operations. Having over 8 years in the community corrections field with CorrectTech (and Time to Change initially), Bruce has a deep and abiding understanding of the everyday operations of our customers.
Lisa Sayler, Director of Operations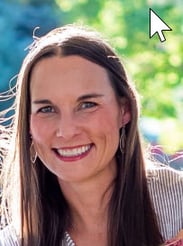 Lisa Sayler brought fifteen years of direct experience in Community Corrections into her role at CorrectTech, where she focuses on helping overloaded professionals save time, streamline and automate so they have more time to focus on what is important. After graduating college with a Bachelor's in Social Work, Lisa began working with children and juveniles in residential treatment centers. In 2002, Lisa started as a Case Manager at Time to Change (TTC) Community Corrections in the Denver metro area, later served as Case Manager Supervisor and then Program Coordinator where she oversaw all operations of the Residential and Non-Residential program. Overseeing both the case management and the security department helped develop a well-rounded knowledge of administrative, security and treatment aspects of keeping a program operating successfully. Lisa helped implement the Correct Tech system at TTC and was able to see the many benefits it had in lowering staff workload and making the program run more efficiently.
Lisa has developed and facilitated EBP influenced training content, participated and helped coach staff during the development of a practice model and conducted individual coaching sessions in her most recent past role as Coordinator of Staff Development for Time to Change. Lisa now uses her training experience with CorrectTech and has developed a full library of training videos and "quick-tips" for new and on-going CorrectTech customers. Lisa enjoys getting to know new customers, making their day when tying together their needs by showing them exactly how the CorrectTech system can solve their biggest problems and then helping them through the new customer training development program and go-live process so they can become successful users.
Lisa manages the overall operations, customer projects and remains involved from start to finish, maintaining on-going relationships to ensure customer success and happiness.
In her free time, Lisa enjoys an active and busy lifestyle with her husband and two daughters in the Denver metro and surrounding mountain areas; hiking, biking, snowboarding, camping, and just being outdoors!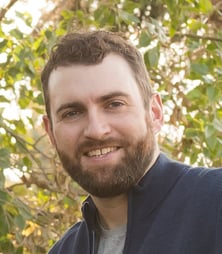 James Jenkins, Implementation Services and Support Manager
James has a strong background in both Community Corrections and Information Technology. His early work with the CorrectTech system began as a Security staff member at the Time to Change community corrections program in the Denver area. While he was there, Time to Change was transitioning to the use of CorrectTech. James has experienced firsthand the details and operational realities of having a solution like CorrectTech implemented in a residential community corrections program. His hands-on front line experience with CorrectTech expanded when he transitioned to working with clients as a case manager. He followed his stint at Time to Change working as an IT network specialist for a Denver area IT consulting and services company. James is now the Implementation Services and Support Manager for CorrectTech. James is uniquely experienced to provide top-notch customer service to our customers, whether their issues are straightforward usage and training issues, or design and configuration work during implementation and upgrades. James works closely with the CorrectTech software development team during new software roll-outs, customer implementations and when the rare software bug is found and needs to be fixed. At the end of the day, like all other CorrectTech team members, James understands and actively supports the importance of community safety, reducing recidivism, and developing and delivering evidence based practices.
---