We have a collection of expertise and talent unmatched by any other community corrections software provider. We get it! We understand your daily operations. We share your passion for public safety and offender treatment. We value data security as much as you do (probably more). We take care of your business as if it were our own.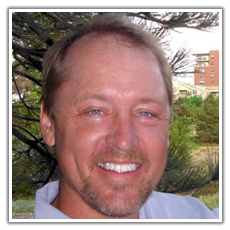 Evan C. Crist, Psy.D., CEO, Founder and President
Since earning his doctorate in Clinical Psychology from the University of Denver in 1996, Dr. Crist has been involved in corrections in a variety of settings and roles. He has been an adjunct professor for the University of Denver's Forensic Studies Department where he taught "Evaluation and Treatment of the Adult Offender." He has also been the jail psychologist at Arapahoe County Detention Facility and founded Correctional Psychology Associates, an offender treatment and consulting practice. In 2001, he founded Time to Change Community Corrections Program, currently serving over 250 residential and non-residential convicted felons in the Denver, Colorado area.
Shortly after the inception of Time to Change Community Corrections Program, Dr. Crist and his staff realized that much of the work associated with client supervision and treatment involved state regulations, compliance, paperwork and more "non-client focused" tasks. It was clear that some sort of automation was required to return to spending time with people rather than paper. Unable to find a product in the marketplace that integrated offender monitoring and case management functions, the Time to Change Community Corrections Program leadership team set out to develop a software solution that automated documentation and daily tasks. CorrectTech is the result of that endeavor based on the foundation work of EBP and decades of offender management experience.
A frequent speaker on various offender and corrections topics, Dr. Crist remains the Executive Director of Time to Change Community Corrections Program where new CorrectTech features and functionality are tested and perfected. His primary professional focus is helping corrections professionals understand and actually apply evidence based principles in their daily operations, especially with the efficiencies brought by technology. Dr. Crist's passions outside of corrections include woodworking, University of North Carolina basketball, golf and spending time with his two teenage daughters.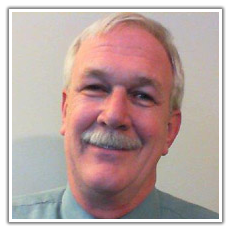 Bruce Heath, Lead Developer
As a US Navy veteran and military trained programmer, one of Mr. Heath's earliest assignments was working on the nation's first digital communication system. Post-service, he honed his expertise in computer hardware, software architecture, business logic development and programming. As a visionary, he enjoys pushing technology to develop creative solutions to complex customer problems and needs. Bruce combines deep software architecture, database, end-user usability, and back-end admin skills that has helped the CorrectTech platform pass through multiple successful upgrades with minimal impact to customer operations. Having over 8 years in the community corrections field with CorrectTech (and Time to Change initially), Bruce has a deep and abiding understanding of the everyday operations of our customers.
Lisa Sayler, Director of Operations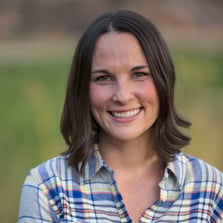 Lisa Sayler brought fifteen years of direct experience in Community Corrections into her role as a Customer Development Specialist with CorrectTech, where she now focuses on helping overloaded professionals save time, streamline and automate so they have more time to focus on what is important. After graduating college with a Bachelor's in Social Work, Lisa began working with children and juveniles in residential treatment centers. In 2002, Lisa started as a Case Manager at Time to Change (TTC) Community Corrections in the Denver metro area, later served as Case Manager Supervisor and then Program Coordinator where she oversaw all operations of the Residential and Non-Residential program. Overseeing both the case management and the security department helped develop a well-rounded knowledge of administrative, security and treatment aspects of keeping a program operating successfully. Lisa helped implement the Correct Tech system at TTC and was able to see the many benefits it had in lowering staff workload and making the program run more efficiently.
Lisa has developed and facilitated EBP influenced training content, participated and helped coach staff during the development of a practice model and conducted individual coaching sessions in her most recent past role as Coordinator of Staff Development for Time to Change. Lisa now uses her training experience with CorrectTech and has developed a full library of training videos and "quick-tips" for new and on-going CorrectTech customers. Lisa enjoys getting to know new customers, making their day when tying together their needs by showing them exactly how the CorrectTech system can solve their biggest problems and then helping them through the new customer training development program and go-live process so they can become successful users.
Lisa manages customer projects and remains involved from start to finish, maintaining on-going relationships to ensure customer success and happiness.
In her free time, Lisa enjoys an active and busy lifestyle with her husband and two daughters in the Denver metro and surrounding mountain areas; hiking, biking, snowboarding, camping, and just being outdoors!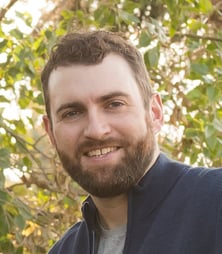 James Jenkins, Implementation Services and Support Manager
James has a strong background in both Community Corrections and Information Technology. His early work with the CorrectTech system began as a Security staff member at the Time to Change community corrections program in the Denver area. While he was there, Time to Change was transitioning to the use of CorrectTech. James has experienced firsthand the details and operational realities of having a solution like CorrectTech implemented in a residential community corrections program. His hands-on front line experience with CorrectTech expanded when he transitioned to working with clients as a case manager. He followed his stint at Time to Change working as an IT network specialist for a Denver area IT consulting and services company. James is now the Implementation Services and Support Manager for CorrectTech. James is uniquely experienced to provide top-notch customer service to our customers, whether their issues are straightforward usage and training issues, or design and configuration work during implementation and upgrades. James works closely with the CorrectTech software development team during new software roll-outs, customer implementations and when the rare software bug is found and needs to be fixed. At the end of the day, like all other CorrectTech team members, James understands and actively supports the importance of community safety, reducing recidivism, and developing and delivering evidence based practices.
---
Our Partners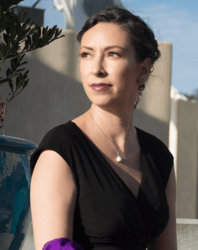 Jennifer Luther, CorrectTech Solutions Partner and Consultant
Jennifer D. Luther is an author, master trainer and consultant of best practices in corrections. She works across numerous jurisdictions to implement such practices throughout the continuum of care, supporting agencies to translate research into practice.
She was drawn to correctional rehabilitation as a result of experiencing the pain and trauma of victimization. Following a life-saving surgery, Ms. Luther spent several years in physical therapy learning to use her hand again, while working to heal emotionally. In an effort to understand the sources of violence, Jennifer began volunteering and soon discovered that such behavior is normalized in many communities Ms. Luther decided that if she wasn't a part of the solution, she was a part of the problem by default.
She began volunteering in her community, and studied human behavior, social work and criminal justice at Florida State University. She was trained in evidence-based practices, like cognitive-behavioral interventions and motivational interviewing, running a variety of treatment groups. In 2007, she was accepted into the international Motivational Interviewing Network of Trainers (MINT), where she continues as an active member studying and training behavior change. She conducts research and associated publications to support prosocial change for justice-involved individuals and correctional staff, such as Motivational Interviewing and Cognitive-Behavioral Intervention Integration for Probation; A quasi-experimental evaluation of a model of community supervision; among others.
Most recently, she has been developing innovative ways to better support reentry. This work was recently recognized when Jennifer was awarded the 2021 Department of Justice- Special Courage Award, which honors a victim or survivor who has shown exceptional perseverance in dealing with her own victimization, and acted bravely to aid others.
Currently, she is the Chief Executive Officer of Correctional Rehabilitation (CoRe) Services, consulting internationally and locally to support effective correctional practices and corrections reform. She continues to focus on effective integration of cognitive-behavioral interventions and client-centered, strength-based approaches. She has applied these practices on an individual and systems level. She believes that people deserve multiple chances to reach their highest potential, and that compassion, empowerment, and hope are the keys to change.
Brad Bogue, EBP Partner and Consultant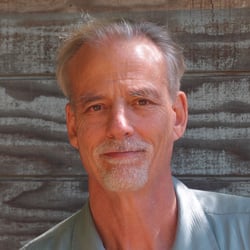 Brad is a experienced investigator, author and internationally recognized expert in probation/parole case management practices. Brad has been the Primary Investigator for over 70 program evaluations in corrections including the VT Dept. of Correction's Reparation Programs (1997), three probation workload analyses (MT probation, 1997; CT probation, 1999; Marin Co., CA, 2010) and a multi-site probation process and outcome evaluation (NIJ, 2009). He designed the Risk & Resiliency Check-Up assessment that RAND Corporation successfully validated (2006), along with numerous other innovations for the field (e.g., automated case plan applications, QA systems, Proxy Risk tool, etc.).
Brad has worked in the field since 1971. Mr. Bogue was trained in 1993 as a Motivational Interview (MI) trainer by William Miller and he has been training MI and exploring methods for MI QA and implementing MI 'to scale' in corrections systems ever since. He was the lead author for a definitive book on case planning (The Probation & Parole Treatment Planner, Wiley, 2003) as well as the NIC position paper on 'The Principles of Effective Interventions' which serves as NIC's current model for EBP in field supervision. In 2012 the National Institute of Corrections published the book "Motivational Interviewing in Corrections" that Brad co-authored with Anjali Nandi.
Tom O'Connor, Ph.D., EBP Partner and Consultant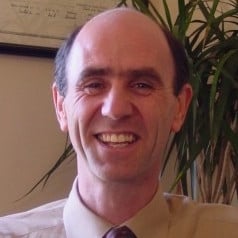 Tom teaches in the Criminal Justice Division at Western Oregon University, and is the CEO of Transforming Corrections with the mission to advance a more effective, less costly and more compassionate criminal justice system.
Most recently Tom worked with the Oregon Department of Corrections for two years as a research manager and for eight years as the head chaplain. Tom has published, trained, and coached widely, across the US and internationally, on leading change, organizational development, the contribution of chaplaincy and volunteers, the role of humanistic, spiritual and religious ways of making meaning in the desistance process, and collaborative ways of developing staff and successfully implementing evidence-based practices throughout the criminal justice system.
Tom grew up in Ireland and qualified as a solicitor (attorney) in the Irish legal system. Then Tom joined a contemplative Catholic religious order called the Carmelites and lived as a friar (a wandering monk) for 9 years working and studying in Ireland, Scotland, France and the US. The Carmelites sent Tom to Washington DC in 1987, and two years later he took a job at a research institute in Loyola University of Maryland evaluating the impact of a federal prison program on recidivism. Ever since Tom has concentrated on issues of human development, change and effectiveness in the criminal justice system.
Tom has degrees in law, philosophy, theology and counselling; his Ph.D. from the Catholic University of America focused on Religion and Culture in the US Penal System. Tom has been nationally certified in the US as a chaplain and a counsellor, and trains many evidence-based practices such as Motivational Interviewing, Cognitive Behavioural Coaching and the Level of Service/Case Management Inventory. Tom also incorporates Implementation Science, Dialogue Coaching and the Immunity to Change: How to Overcome It and Unlock the Potential in Yourself and Your Organization®: process into his work with personal and organizational development.
Tom lives in Salem, Oregon with Aislinn Adams, his wife, and Sorcha, his 15-year-old daughter. Aislinn is an illustrator by profession and is also from Ireland. Sorcha was born in Salem and is busy with friends, rock climbing, parkour and high school.