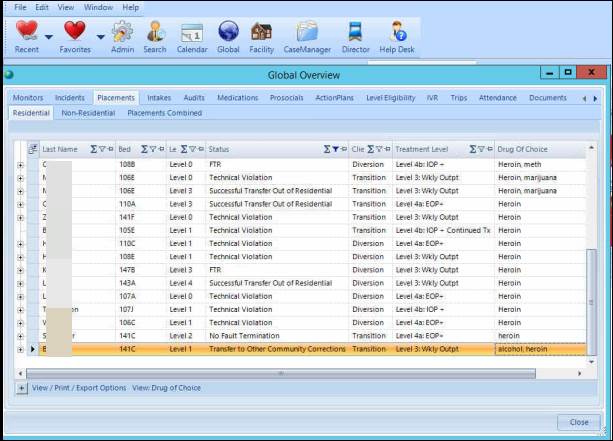 As part of a mission to improve success rates and decrease technical violations and escapes, Time to Change Community Corrections (TTC) has turned its treatment team meetings into training and growth development meetings under the guidance of Evan Crist, Psy.D., founder of CorrectTech. Dr. Crist is leading a shift in culture and organizational change by educating his staff members using TTC's own data to help equip them on this mission.
Want to know how this recent initiative started? Check out Adventures in Implementation.
I attend these meetings and am happy to be included in this exciting culture change! My goal, as CorrectTech's customer development specialist, is to reinforce TTC's goals for using agency data to drive decision-making in my individual community corrections staff coachings and group trainings.
I am thrilled to see the data management system in CorrectTech's case management software being put to use in this exciting journey!
A case manager supervisor was recently assigned two projects that incorporate collecting data out of CorrectTech.
Assignment 1: What are the success rates for clients with a specific drug of choice?
Read More