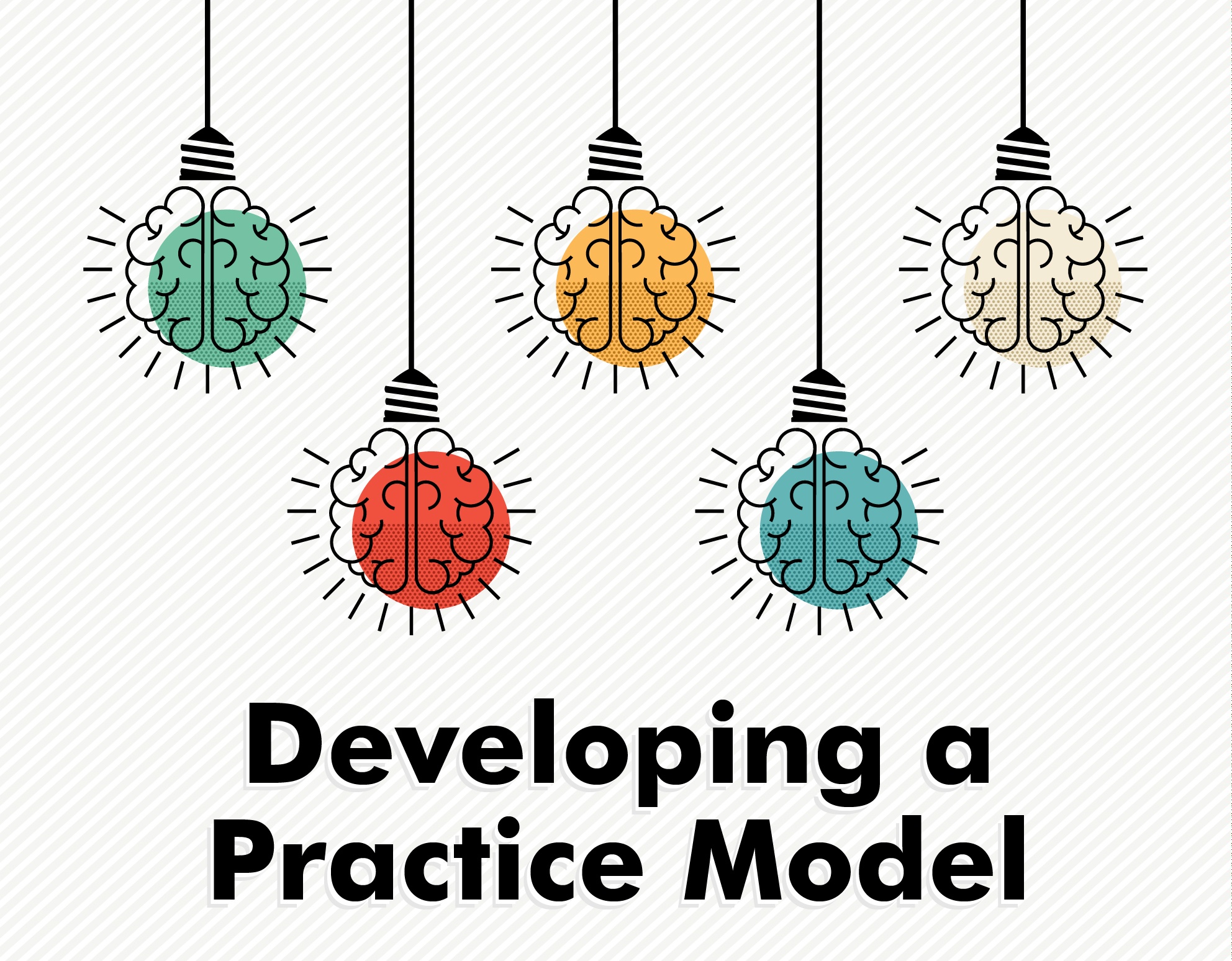 This blog is a continuation of the EBP Practice Models blog series started by this blog's author Evan C. Crist, Psy.D. and other industry leading authorities on practice models, Brad Bogue, Matt Moore and Tom O'Connor.
When Brad Bogue first suggested we work on a "practice model" I was embarrassed to admit I had no idea what he was talking about. After a bit of research I realized that, while the term was foreign to me, the concept was not that complicated and was a logical extension of our agency's evidence-based practices (EBP) training. I learned that practice models structure the use of various EBPs into a logical, coherent process to help practitioners identify the next necessary step in the intervention sequence.
Armed with lots of knowledge about EBP, but without a framework to identify and organize what techniques to use when, we recognized we did, indeed, need a practice model. Since I am writing this blog during the Christmas season, it seemed that we had lots of ornaments and tinsel but no tree on which to hang them. It became clear that without a practice model we would remain knowledgeable about EBP but unskilled in their delivery.
I looked at several of the prepackaged practice models available but found all of them lacking. They were either incongruous with my clinical experience (e.g., the importance of building motivation was essentially ignored) or contradicted my philosophy of the change process (e.g., they followed a manual but left little room for situational flexibility). With Brad at my side challenging my assumptions every step of the way, we decided to develop a practice model in house. We facilitated the process while our capable staff of case managers merged research with their experience and theory with reality.
It was a vital learning experience for me. I thought I needed to teach the case managers to think; turns out, I simply needed to create the space and let them think.
We started with the necessary requirements for the practice model:
Read More