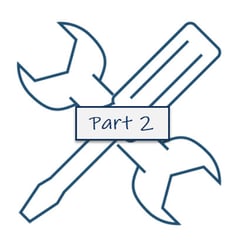 CorrectTech is supporting the work American Probation & Parole Association (APPA) is doing to communicate what is new and needed in technology for community corrections agencies in a time of change and increased remote work. We would like to share Part 2 of Michael Delaney's first blog on Tools to Support Remote Client Contact for Community Corrections. We encourage you to engage in the APPA community on this topic and more!
New norms are being established in community corrections amid the rapid changes related to the COVID-19 pandemic. Many agencies have balanced their public safety mandates with the emerging public health threat by decreasing in-person officer-client interactions. Tele-supervision, as we have dubbed it, is the technology-enabled contact between staff and clients, whether during a sustained period of remote work or as a desired part of an agency's supervision delivery model. A variety of tools that have been commercially available for some time are increasingly being relied upon to meet this new need for remote communications. We explore some of those options here.
In an earlier blog installment,
Tools to support remote client contact for community corrections – Part One
,
we discussed the effectiveness of tele-supervision as well as key considerations for leadership including legal, privacy, and data integrity implications. After reviewing studies on the effects of tele-medicine, including the delivery of cognitive-behavioral interventions, we believe that tele-supervision may be as effective as in-person officer-client visits. Matters of how to communicate protected data, such as Personal Health Information (PHI) and Personally Identifiable Information (PII), need to be considered by agencies before launching a systemic tele-supervision program. Agencies should also consider their expectations of management of government records created in remote communication media.
In this installment, we outline some specific applications of technology and provide solutions to support tele-supervision. Agency-issued smartphones are key to maintaining regular contact with clients. They allow for a variety of remote contact modes including voice calls, video calls, and multimedia messaging. For many agencies, this may also be the first time that smartphone applications have been used to maintain regular contact with clients. Whatever modes your agency chooses to leverage, we have a few suggestions on how to identify which tools may suit your unique needs.
Disclaimer: Bear in mind that use of any remote communication technology should be vetted by individual agencies' management, particularly given the sensitive personal information community corrections agencies gather and discuss.
Let us be perfectly clear, we make no endorsement of products or services that we mention here or in other blogs from our committee.
Technology Tools
Telephone
The telephone is tried and true; you can engage in dialogue, gauge tone, and have limited risk of content being compromised or stored by a third party. Calls generally are not recorded, so officers would need to document a summary of the contact in the client's record. If a decision is made to record calls, make sure you understand local statutes that govern this and have a policy in-place to handle these instances consistently.
Messaging
Short Message Service (SMS) came into vogue in Europe long before it did in the United States largely because of mobile device pricing structures in Europe that encouraged text over voice. Later, Multimedia Messaging Service (MMS) expanded the type of information that could be communicated via text messaging. Now, text messaging is here to stay and continues to be a good way to communicate quick messages. According to the Addiction Technology Transfer Center Network (ATTC), a program funded by the Substance Abuse and Mental Health Services Administration, text messaging is an effective tool to communicate direct, factual messages (e.g., reminders for court, office visits, and treatment dates; affirmations; employment verifications). For maximum effect, ATTC recommends using proper grammar and sending first- or second-person messages that are positive, direct, and benefit-oriented. It may be worthwhile for agencies to develop standardized templates for text messaging to ensure consistency in messaging format. Check the reference below for a link to ATTC's guidebook and webinar on this topic.
Smart-Device Communication Applications
---
Michael Delaney is a supervisory probation officer with the Court Services and Offender Supervision Agency in Washington, DC. He has coordinated cross-jurisdictional collaboration on enhancing location monitoring programs and has provided guidance to the National Institute of Justice and Bureau of International Narcotics and Law Enforcement on implementing technology solutions in community corrections.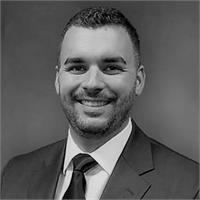 ---
Organizational implementation & Leadership challenges? The 10 Essential Principles of Real-World Implementation Leadership is a MUST read plus bonus webinar and training options!