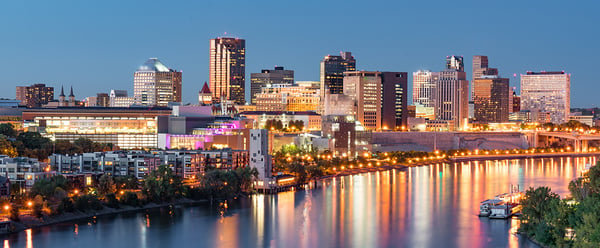 CorrectTech is supporting the work American Probation & Parole Association (APPA) is doing to communicate what is new and needed in technology for community corrections agencies in a time of change and increased remote work. We would like to share the fourth recently published article from the APPA Technology Committee and encourage you to engage in the APPA community on this topic and more.
---
The day was March 16, 2020, in St. Paul, Ramsey County, Minnesota. The event was the COVID-19 global pandemic. The task was instantly transforming our department's probation supervision practices from traditional to almost exclusively remote. This task, while challenging, was not unique to us in Ramsey County Community Corrections. We hope you will find this reflection on our experience a worthwhile perspective.
Like most probation departments throughout the country, Ramsey County traditionally provided supervision through in-person meetings with clients in government offices or in the field. In response to COVID-19, transformative efforts have been made to at least temporarily transition from traditional approaches of probation supervision to almost exclusively remote supervision and services. Social distancing requirements related to COVID-19 have ushered in the exploration of the tele-work/tele-supervision frontier for probation supervision in Ramsey County, and for most departments across the country.
In this article, we will share our transformative probation supervision experience in Ramsey County during the COVID-19 global pandemic event. Specifically, we will present initial efforts made to become tele-ready, share tele-work tools that appear to be working well, and identify what tele-work challenges remain. In doing so, we hope to promote further discussion about tele-work amongst departments and agents.
Tele-Ready
APPA's Technology Committee's recent blog posts have explored tele-work and tele-supervision. The information presented here will focus on tele-work; that is, technology-aided work environments, processes and support mechanisms that allow a community supervision agent to conduct their daily tasks from any location – explicitly not at offices. Check out Eric Tumperi's previous article where he goes deeper into the definitions of tele-work and tele-supervision.
Prior to March 2020, the term tele-work was not a part of our department's vernacular. Department laptops and cell phones were not widely available or used by many of our agents. As the COVID-19 global pandemic event became a reality in Ramsey County, the department scrambled to inventory equipment and to identify what was needed to successfully manage remote probation supervision. This inventory process was an attempt to become what we call 'tele-ready.' To become tele-ready, our department used our inventories to quickly prioritize the roll-out of all available equipment and made strategic efforts to procure what was still needed. Becoming tele-ready ensured that we would have the tools necessary to do tele-work.
Tele-Work Tools / What's Working Well
The following tele-work tools appear to be working well for us. We hope that you may be able to benefit from our retrospective look at the process we exercised in becoming tele-ready. These suggestions are based solely on observations within our agency in Ramsey County and are nowhere near exhaustive.
The basic tele-work tools include:
Laptop and/or tablet

Laptop docking station and/or hard drive that can be remoted into

Cell phone and/or integrated desktop phone and laptop software (Voice over Internet Protocol/VoIP)

Desktop camera/microphone

Wi-Fi/internet
These foundational tools and processes have enabled us to use several supportive tele-work tools. Here are some that are working well:
Video conferencing programs/apps
Audio conferencing options/apps
Key fobs for agents without cell phones that provide random number codes that can be used to remote login to desktop computers
Messaging options with screen share capabilities
Automated phone reporting system for clients
Standard computer software (Email, Create Documents, Spreadsheets, etc.)
Document collaboration tools (or software)
Templates to document remote client contacts (legitimizing tele-supervision)
Ability to print items remotely or to a location where others can physically mail them
Streamlined document mailing (sending/receiving) processes
Digital client files and document repositories
All the above listed tools and processes foster communication and connectivity which are key to doing tele-work! As Patricia O'Hagan mentioned in the previous article, "the need to maintain effective communication and information flow within teams has become paramount to business continuity." This is true for agent-to-supervisor, agent-to-agent and agent-to-client communication.
Having multiple forms of communication has been beneficial for us as a department and has promoted a culture of innovation as we consider our best options moving forward. For example, having call-in options (versus only having a video option) for web meetings has allowed for more inclusivity. Agents or clients who may struggle with the video technology can still actively participate by calling in.
When it comes to laptops, working with a Virtual Private Network (VPN) allows our staff to work directly and securely from a remote location. This option has been far more efficient than using some type of remote portal to access a desktop computer. For example, remoting in does not allow for the laptop camera and microphone to be functional; working with a VPN allows for full functionality. The integrated desktop phone software/VoIP service has been a game changer. VoIP phone service allows agents to maintain contacts and make phone calls all on one device over the Internet. One of the best benefits of VoIP is that it allows for potential conference/merged phone calls where agents can do direct referrals by calling providers with clients.
Tele-Work Tools / Challenges
No change happens without challenges. The transition from traditional to remote probation supervision is not the exception. The following have been perceived challenges when it comes to operationalizing tele-work tools.
Tele-work challenges include:
---
Jason Mereness, MA is an Adult Probation Supervisor for Ramsey County Community Corrections in St. Paul, Minnesota. Jason also serves as an Adjunct Professor for Concordia University St. Paul and has more than 17 years of combined juvenile and adult correctional experience. Jason is a member of the APPA Technology Committee and a current participant of the APPA Leadership Institute. You may contact Jason by
email
or on
LinkedIn.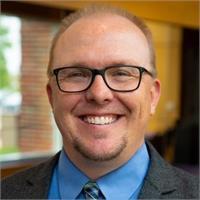 ---
Struggling with all the change? We get it. Check out this blog and webinar: Mindset Matters : Appreciative Thinking in Time of Crisis from Alexandra Walker of ACJI.