Progressive Sanctions Module
What does this mean for you?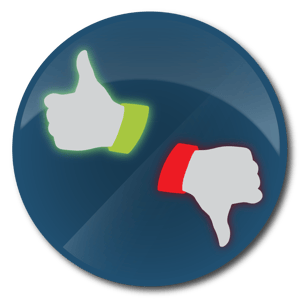 We provide a streamlined system for progressive and standardized incident/sanction response program that is fully integrated into the CorrectTech system and directly compatible with your rewards program.
Standardize your agency's incident responses and designated sanctions.

Develop your own sanctions program (compatible with your incentives and rewards program) with 100% configurability that allows agencies in any county or state to adopt all, some or none of the standards.

Save staff time, while increasing transparency, with predefined and standardized sanctions to provide fair, timely and consistent responses to rule violations.

Increase client accountability and save time by having each client review incidents and associated sanctions and plead. Upon guilty plea, sanctions are automatically implemented and communicated!

Define standardized rule violation responses that include chores, restrictions, behavioral interventions, admin hearings and more.

Specify progressive responses in the event of multiple offenses to better deal with repeat non-compliant behavior.

See where your clients are getting written up the most in relation to their associated case plan needs, completed goals and steps and more using our Enterprise Data Manager.

Reinforce your agency standards and policies with sanctions and behavior recognition.

Make changes easily without programming changes as you learn and grow!

Employ Colorado DCJ's BSMART (Behavioral Shaping Model and Reinforcement Tool) to help achieve better client outcomes.
Here's how CorrectTech makes it happen:

Our 100% configurable behavior management system for progressive and standardized incident/sanction responses that uses information already measured throughout the CorrectTech system.
Fully configurable settings allow changes and updates over time without software coding changes. All changes are welcome from local and statewide experiences, research and/or referral agency mandates.
Client population flexibility recognizes any client condition or characteristic (i.e. assessed risk level, program level, residential or non-residential) for unique and individualized application of sanctions or incentives.
Builds on other CorrectTech modules (instead of replacing) to help our existing customers' staff and clients adopt new features:

Incident reporting functionality expanded – New definitions of Prohibited Acts and added automated sanction definitions come directly from a configurable grid of options
Restrictions and chores functions expanded – Agency-predefined sanctions make automatic consequences result from guilty pleas and decisions, with the option to allow manual override as an agency setting.

Client plea and Client Self-Service function expanded

–

Client Self-Service

shows clients their incidents and correlated sanctions by guilty or not-guilty plea, clean slate days and a history of incidents and sanctions by level.

Expanded incidents features include documentation and visibility of sanctions, behavioral interventions and admin hearings with automated link to discharge reports if termination results from a violation.

Specially formatted case notes are generated to meet state or federal audit standards.

Behavioral interventions can be generated that can count toward dosage (optional).
Integrated CorrectTech Modules working together: Client Self-Service, Randomized Monitoring, Incident Reporting, Case Planning, Group and Individual Sessions, Dosage Management, Global Data Manager and the Universal Reports Generator