Request a Demo of CorrectTech's Applied EBP Software
Implementing Evidence Based Principles effectively can be overwhelming. CorrectTech simplifes the process!
Manage your implementation of EBP more effectively. CorrectTech brings the entire process into one online solution.
The results? Guided best practice, less paperwork, and measurable results you can actually see!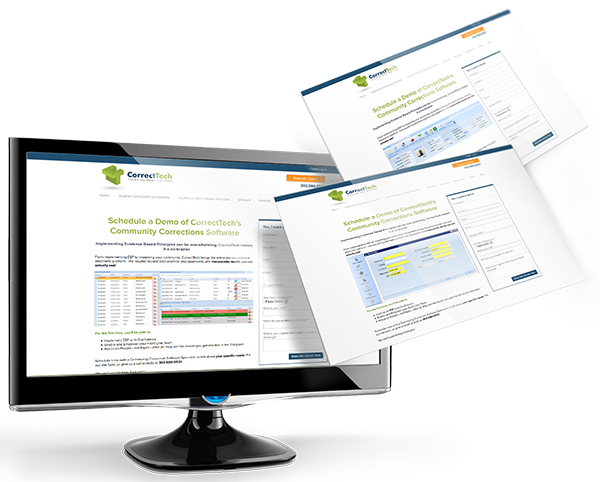 After our demo, you'll understand how CorrectTech can help you:
Implement EBP with confidence
Enable and empower your front line team
Focus on people - not paper - after all, they are the reason you got into this in the first place

Request a time with a Community Correction Software Specialist now to talk about your organization's specific needs. Fill out the form, or give us a call directly at 303.586.6551.

We want to hear from you!