Evidence Based Principles (EBP) Simplified
There is a lot of emphasis on Evidence Based Principles (EBP) lately, but what does it all mean and what does it mean for your organization?
In this guide, you will discover what Evidence Based Principles is all about! Discover a "simplified" and "applied" take on the original eight principles of EBP + three new applied principles.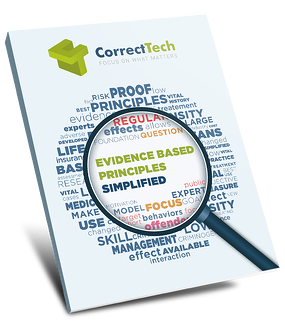 In This Guide, You Will Learn:
How to build a therapeutic relationship that increases trust
Why starting a treatment plan with values rather than problems makes sense
How habits develop and how to intervene to begin change
Why a "fail first" sentencing strategy is dangerous for everyone
The Evidence Based Principles Guide can help you and your staff to move forward with confidence knowing they are serving both the offender and the community well.