Download the 7 Commandments of Community Corrections Webinar
Join renowned clinical psychologist, Evan C. Crist, Psy.D., in a one-of-a-kind webinar that will revolutionize your community corrections program!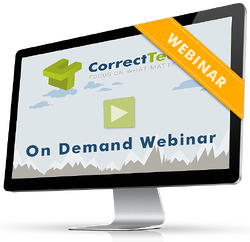 With the continuous operations of risk assessment, treatment, endless documentation, meetings, violations, talk about Evidence Based Principles, strategic planning and emails, it can be easy to forget what community corrections is all about.
Maintain your focus on what Community Corrections is really about with this powerful presentation - We are here to help!
In This On-Demand Webinar, You'll Discover: